Finance and Accounting Personnel Recruitment Service
We understand that the recruitment needs in the Finance and Accounting segment are very different and unique compared to the recruitment needs in other internal positions. On the other hand, in the current competitive environment for human resources, recruiting an employee who can meet the needs of the business is becoming increasingly a big pressure.
Our Finance and Accounting Recruitment Service is designed to help businesses orientation, search , and xCandidate Expertise to best suit the recruitment needs of the business.
Which businesses need to use the service?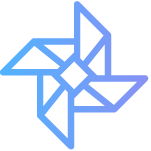 Enterprises have a change in management goals, need full-time employees to work directly at the company instead of the previous outsourced unit.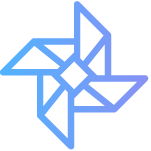 Enterprises have invested in recruitment costs and resources for a long time but have not found a suitable candidate or a new candidate has left the job.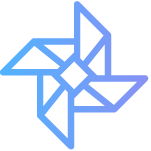 Enterprises do not have expertise in the field of Finance and Accounting, difficult to make Job Description, assess capacity and interview candidates.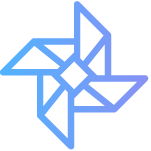 Enterprises are not confident in negotiating salary with candidates, how to calculate and manage salary properly for personnel in Finance and Accounting industry
Enterprises will be fully serviced with the following work contents:
Standardize Job Description
Support recruitment and selection of candidates
Test your professional knowledge with a competency test compiled by Expertis
Live interviews with experts Expertis
Send a list of CVs, assessment scores and professional comments to qualified candidates
Negotiate salary with candidates
Consulting and drafting labor contracts
Advice on how to calculate salary and manage salary for received HR positions
Logistics management
The service process will help replace your recruiting department!
Our team of experts apply their extensive experience in this field to understand the nature of your vacancy and coordinate the standardization of the job description in accordance with the actual needs at your business.
Our recruitment specialist conducts job postings at the company's recruitment account. At the same time, coordinate the search and screening of candidates for the first round of interviews.
We conduct a professional interview and will be in touch with you throughout the process. Then relay important information to help you choose the perfect new hire for the next round of interviews.
Businesses directly meet and interview candidates
Enterprises decide to negotiate salary directly with candidates or Expertis supports salary negotiations
Expertis cooperates with businesses to choose the right candidate
Are you in need of assistance in recruiting finance and accounting staff?
Please leave a message. Our experts will help you select the most talented candidate with the best salary!
An important part of the talent acquisition process is salary negotiation.
In simple terms, a "Good" salary is a salary that can be 15-20% higher than the market salary. The "right offer" will include the sum of all that the business can pay a candidate who is worthy of their dedication in addition to a defined salary.
To have a more complete understanding of these two concepts as well as find out, today, what kind of proposals will help businesses stand out and attract "talent" in the human resources market, invite you to explore break here: Distinguish between "good salary" and "right offer" from employers
Today, highly skilled personnel in the Accounting and Finance sector require quite high salaries and benefits. Because they are people who have a combination of professional knowledge, soft skills and technology. Therefore, a business when recruiting a finance and accounting specialist needs to have a clear understanding of the basic salary for this industry and prepare for the salary negotiation that will inevitably take place.
Discover the reference salary of personnel in the Finance and Accounting sector: Here
The positions in the Finance and Accounting department of the business are very diverse. Depending on the size, business lines and work needs of the business, there will be suitable accounting and finance personnel positions. Some popular HR positions:
Financial Management – ​​Internal Control
Financial planning specialist
Financial Analyst
Internal control experts
Accounting department
Chief accountant
General Accounting
Operations accountant (sales, debt, inventory, cost ...)
Internal accounting
Tax accounting
RECRUITMENT FOR FINANCE AND ACCOUNTING DEPARTMENT
We will advise and answer your problems, and propose solutions in detail, best suited to your needs and goals.
REGISTRATION SUPPORT SERVICES RECRUITMENT STAFF FINANCIAL ACCOUNTING
Please fill out the information below, we will contact you as soon as possible.